Year 6 Transfer and Transition

We look forward to welcoming you to Shenley Brook End School.
Shenley Brook End School firmly believes every member of the school community has the right to be safe, happy and in an environment where learning is at the heart of what we do. We actively encourage a holistic education where a person's qualities are just as important as their qualifications. We want students to have a determined attitude, demonstrate a range of skills and apply their knowledge in order to be a great learner. We equally want our students to be great people who show key qualities throughout every aspect of their life. We place great importance on our key qualities (values):
Showing RESPECT
Taking RESPONSIBILITY
Building POSITIVE RELATIONSHIPS
Being HELPFUL and KIND
Giving back to the COMMUNITY
Being the BEST VERSION OF THEMSELVES
At Shenley Brook End School we believe that the three-way partnership of staff, students and parents, with an emphasis on shared values, monitoring and support, positive relationships and constructive dialogue at different levels, is the key to ensuring that students can reach their highest potential.
Yours sincerely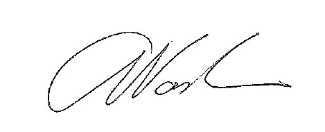 Mr Nash
Assistant Headteacher
Our Open Evening will be held on Thursday 5 October, 5.30pm - 8pm
You are invited to book tickets to one of the three scheduled talks that will take place during the evening with Mr McCluskey, Headteacher
5:45pm-6:15pm
6:30pm-7:00pm
7:15pm-7:45pm
Please book using the link below
https://www.eventbrite.co.uk/e/shenley-brook-end-school-year-6-open-evening-tickets-717043144347?aff=oddtdtcreator