Year 6 Transfer and Transition

Dear Parent/Guardian
We are very much looking forward to seeing you all over the next few months as we work together to support your child with their transition into secondary school. We have a few events planned that will help support your family in feeling ready to be a part of our community. Please make sure you have the dates below in your diary and we will send more information out about each event closer to the time.
Monday 13 June – Biometrics evening 1 (student surnames beginning with A-K) 4-5.30PM
Tuesday 14 June – Biometrics evening 2 (student surnames beginning with L-Z) 4-5.30PM
(Both of the events above will have stalls for pre-loved uniform, music lessons information and maths packs for sale)
Monday 27 June – Pre-Transfer Day (certain students/schools will be contacted to attend this day)
Monday 4 July – Transfer Day (for students only)
(We are aware that Long Meadow students will be on residential, and we will be making alternative arrangements with the school)
Monday 4 July – Transfer Evening (for parents and students)
(Parents of Long Meadow students are still encouraged to attend the evening event)
5 – 7 July – Coffee Mornings at SBE (for parents)
If you have any questions about these events, then please contact with Miss Rance (Year Leader for Year 7) by either emailing mrance@sbeschool.org.uk or through the school switchboard on 01908 520264.
Yours sincerely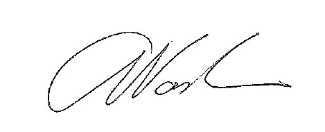 Mr Nash
Assistant Headteacher